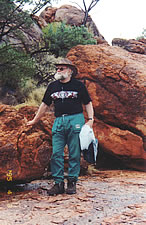 Dr. John Broomfield
Tour Leader
"It is accounted a romantic thing to wander among strangers and to eat their bread by the campfires of the other half of the world."
-- John Masefield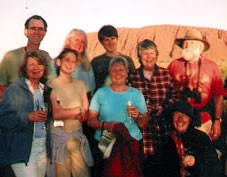 Custom Designed Travel
"Perhaps you would prefer to choose your own destination? Just tell me where you'd like to go – any place in the world -- and I'll be glad to put together and lead a journey for you, or for you and your partner, or for you and your family or friends. Enjoy your own unique trip on your own schedule, combined with the security of an experienced and responsible guide."
Multi-culturalism -- learning how to understand and to appreciate differences -- is a strong focus of our work.
Through informal talks, cultural performances and group excursions, I give the necessary background to understand the wisdom of each culture and its people.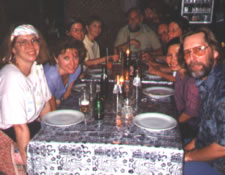 Most of our tours last two to three weeks, time enough to develop bonds with local peoples and group members. My aim is to strike a balance between group activities and free time to explore individual interests. I believe a journey is both an inward and an outward experience and requires time to think, to rest and to be."My motto: Don't rush, have fun and learn.
To forge a sense of community, our groups gather regularly to share insights and to probe the relevance of what we are learning to how we live our lives.
TRAVEL & THE ENVIRONMENT
Concerned about the "carbon footprint" of your travel? For those of you who would care to learn more about carbon offsets and credits, see www.carbonfund.org [U.S.] and www.puretrust.org.uk [U.K.]. It may help you to know that, by our estimate, our New Zealand property, Te Wairua, with its 40 acres (16 hectares) of regenerating forest, is a carbon sink for the equivalent of 48 round-the-world flights per year. We bought this land in 1994 to create a nature reserve and have placed an irrevocable open-space convenant on it to ensure it remains forested forever. Each year we plant more trees.
E-mail me for further information and registration materials or contact:
John Broomfield
7 Austen Ward Heights
Enner Glynn,
Nelson 7011
New Zealand
phone +64-3-547-1084
mobile +64-27-547-1084;
fax +64-3-547-1094
email: eagle@ts.co.nz