"New Zealand"
"Indian Himalaya"
"South India"
"Bali & Lombok"
" Aboriginal Australia"
"Tropical Australia"
"Colours of Rajasthan"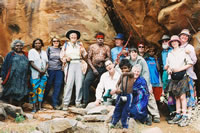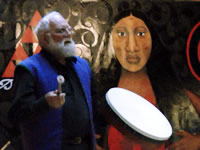 Advanced Shamanic Training & Vision Quest,
October 9-13
"You have a way of teaching that bends the corners of 'reality,' so that those who are with you can see through to an infinity of possibilities."
-- Workshop participant
For three decades I have been taking small groups of people to special places I love. With sensitivity to local cultural and environmental concerns, we explore sacred indigenous traditions.
Read about this intriguing book
by Dr. John Broomfield